At-home orthotic-orthopedic services
Fitting service for foot and limb orthotic-orthopedic devices, in the comfort of your own home, at work or at a clinic.

Sylvie Boileau has been an orthotist since 1988. Six years later, she obtained a laboratory permit from the Ministère de la Santé et des Services sociaux. Recognizing a growing need for at-home orthotic-orthopedic services, Sylvie founded Orthomobile in 2008. Since then she has serviced the Greater Montreal area, creating latest-technology custom orthoses to a high standard of comfort.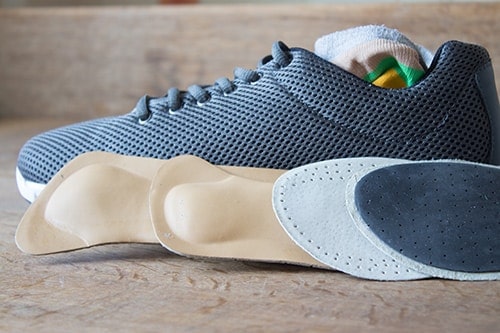 A comprehensive service that comes to you
Whatever your need—a foot orthosis or a brace for the knee, elbow, wrist or back—we'll take care of you through every stage of the process.

Biomechanical assessment
Assessment of your mobility, needs and physical characteristics, in order to select the best orthosis for you.

Moulding
Computerized measurements using a 3D scanner to capture your dimensions with a high degree of precision for a perfect fit.

Delivery
Home delivery within two weeks or less, depending on the type of orthosis.
YOUR PROBLEM IS IN GOOD HANDS
Whatever your needs—a foot orthotic, back, knee or elbow brace, or wrist splint—we'll take care of you through every stage of the process.
Excellent availability
Available for 72 hours of each week
Low carbon footprint
Using an electric vehicle

Experienced orthotist
At your service since 1988
No-charge travel
To your home, workplace or a clinic
BIOMECHANICAL PROBLEMS TREATED
Orthotic devices can relieve many problems affecting muscles, tendons, bones and nerves. Learn more about the various conditions that can be treated by customized orthopedic devices.
Contacting us is your first step on the route to recovery. We do the rest, meeting you at your chosen location. Schedule an appointment by completing the form below or by contacting us via email or phone.